Can you help Celeste?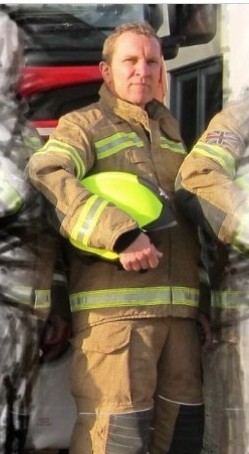 I met Aston Everett a couple of years ago and we got talking bikes. He had a T160 chopper plus other assorted bikes and was in the Harwich Motorcycle Club I believe. The plan was we would do beers and rides, but then Covid happened.
Aston was a fireman, serving at Clacton and Dovercourt fire stations. He had completed 16 years of service and was close to retirement and collecting his Fire Service pension. However, whilst on duty in early January he suffered a brain aneurysm and collapsed, not to recover. Celeste told me, "It was a great shock and terribly sad as he was so looking forward to retiring on his birthday, Tuesday 13th April. He had so many plans for his long-earned rest, to spend more time with me and our three girls, Lavinia, Clover and Tawney who he absolutely adored. I have had to sell his other bikes but me and the girls want to keep his beloved Triumph if we can."
Of course as Aston had not quite got to being pensionable, Celeste and the girls get nothing from the Fire Service. That's why his friend and Watch Manager at Clacton, Ben Turner, has set up a Just Giving page where people can donate to financially support Celeste.
www.justgiving.com/crowdfunding/supportingastoneverettsfamily
It would be great if you can give a little - or a lot! - to boost the fund towards the target.
Many thanks,
Hugh Frostick  07722 253962